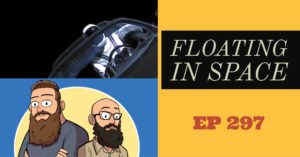 Jon attends a murder mystery masquerade party, but despite having a killer costume, he still stands out in the crowd.
Josh experiences an unexpected crowd while have dinner with his kids that leaves him feeling like he's in an episode of Curb Your Enthusiasm.
Josh is hoping the hype surrounding Black Panther doesn't ruin the enjoyment of the movie.
The Dad Bros go back in on Elon Musk's Space X rocket Falcon Heavy and try to figure out what the big deal is.
The boys also discuss the current flu epidemic and wonder why some of the hysteria seems like hype.
Drink of the Show: Nikka Whisky
Visit DadBros.com and Follow the Dad Bros Show on Instagram, Facebook & Twitter
Patreon Special thanks to: @LadyMpire, Lyle E & Beer Man Mark