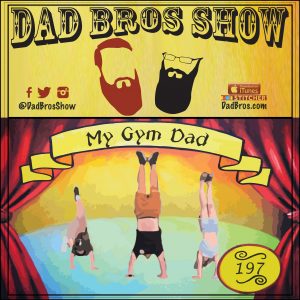 Ash from My_Gym_Dad joins the Dad Bros show to talk about exploring gymnastics with his daughter, some of the perks and drawbacks of being Instagram popular and more.
Before that, Josh cleans out the spam and wants to hit a reset on the family. Jon is looking forward to an upcoming camping trip and looks back on a horse riders banquet. MeMe banned from Reddit.
After the interview, the Dad Bros take a phone call from the (844) Dad-Talk Hotline. Josh and Jon listen to news on a mom that was jailed while trying to homeschool her kids and then feel bad for a man stabbed for turning down a threesome.
Drink of the Show (#DBSDotS): Hornitos Black Barrel
Patreon Special thanks to: @LadyMpire, Lyle E & Beer Man Mark